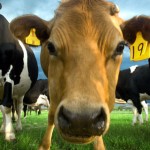 KISS — Keep it simple!
THE NEWS that Fonterra is to hire international consulting firm McKinsey & Co to see what needs to be changed in the organisation is breathtaking.
It seems a lot of people in the co-op are earning a million or more dollars a year, so what don't such people know and why can't they fix it themselves? Many were presumably responsible for the co-op's present structure, so what's wrong?
McKinsey will for a small fee (yeah, right) propose some sort of change to the structure. But we hope they look beyond structure and truly analyse the culture of Fonterra, which is the greatest source of complaints from many of the people who deal with the dairy giant.
The word arrogance is frequently used to describe the way Fonterra behaves to external stakeholders and farmers. 'Fortress Fonterra' is another expression. The co-op's communication style gets people's backs up. They seem to assume a God-like position, which does not fit well with the salt-of-the-earth farmers they supposedly represent.
Understandably, some Fonterra suppliers are looking sideways towards other companies to which they could sell their milk. Fonterra's hold on the milk supply is slipping as companies such as Miraka and others show what can be done. They also offer a closer relationship – a whanau approach – which is very appealing to many.
In its latest Agribusiness Agenda, KPMG suggests that in 10 years Fonterra may control only 70% of the New Zealand milk supply – down from 85% today.
This is not to say Fonterra is bad; in fact it is a great company and NZ Inc. needs a strong Fonterra. But it seems to many that the body corporate has become disconnected from its shareholders. The great work of Fonterra is being undone by poor communications, which is an easy fix. PR spin and new buzzwords such as 'velocity' will change nothing and impress no one.
The solution is frequent, timely, honest, simple, straight talk. Surely that's not too much to ask.